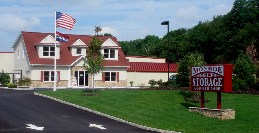 1400 Perrineville Rd Monroe Township NJ 08831 USA
From the North- Jamesburg - head South on Perrineville Rd. We are approximately 2 miles South of the Monroe Township Post Office at Gravel Hill / Union Valley intersection.
From Rt 33 West make a right turn onto Perrineville Rd after the American Grille.
From Rt 33 East use the jughandle to cross over Rt 33 toward Jamesburg.
We are 1/2 mile North of Rt 33 on Perrineville Rd. Heading North we are just past the Make A Wish Castle.